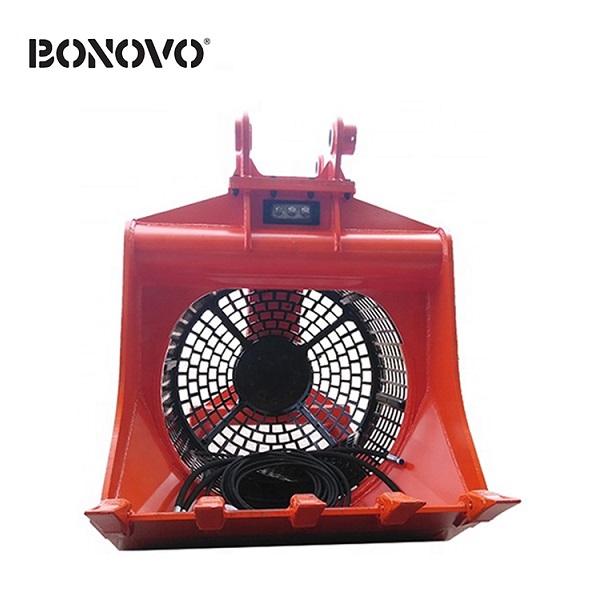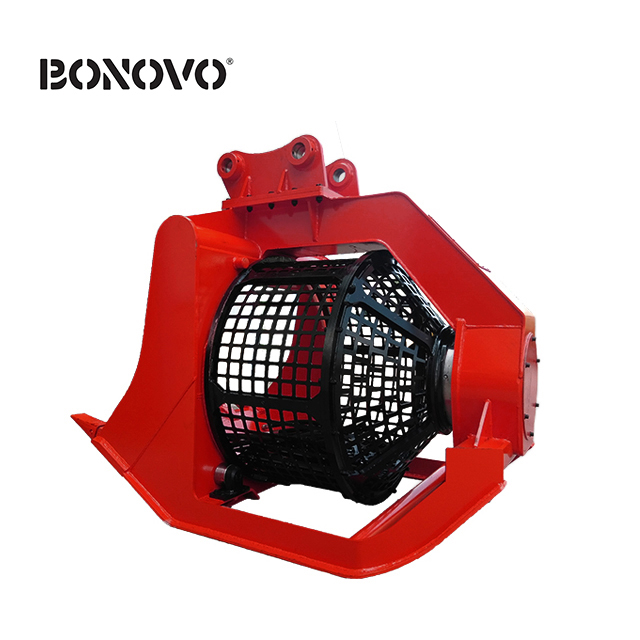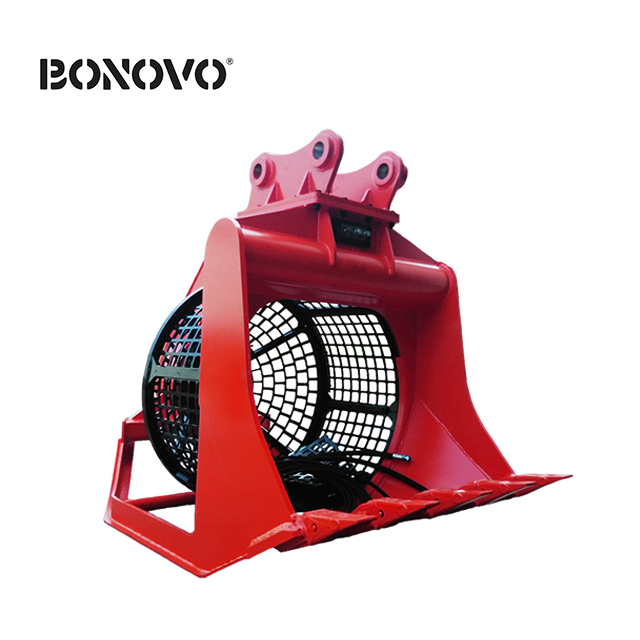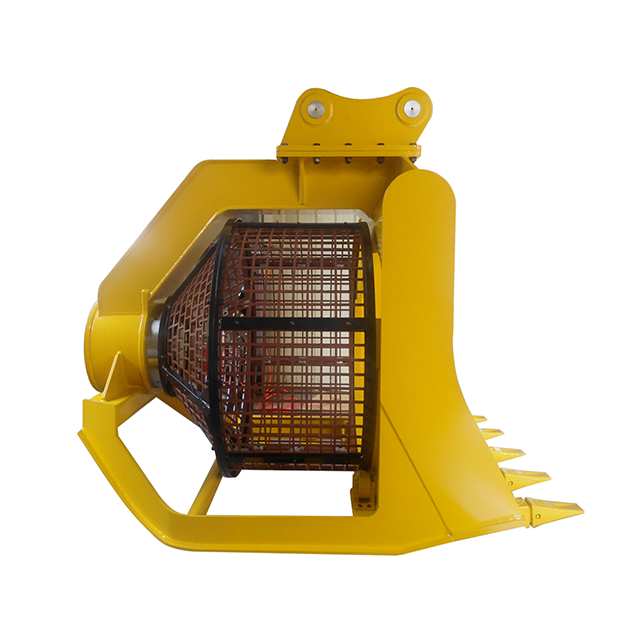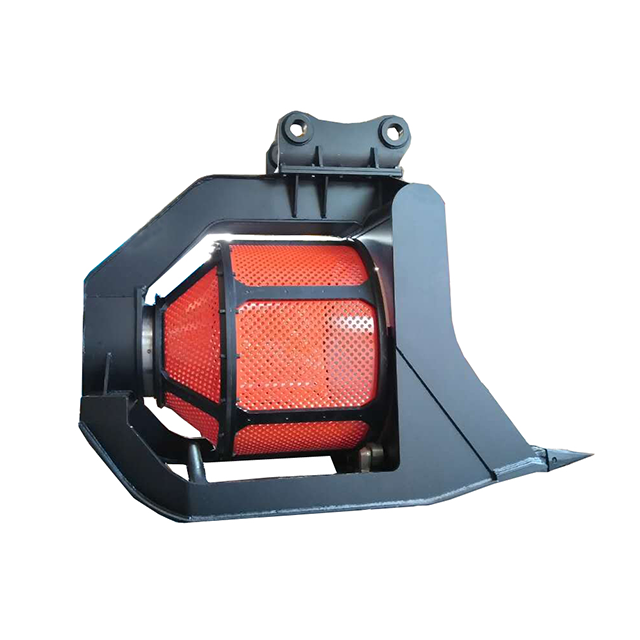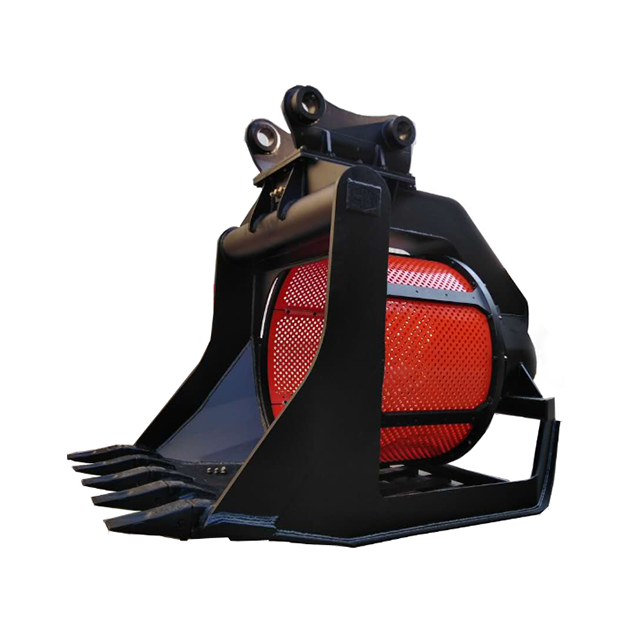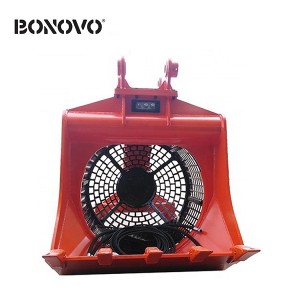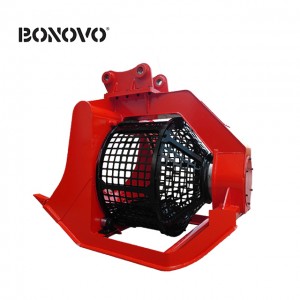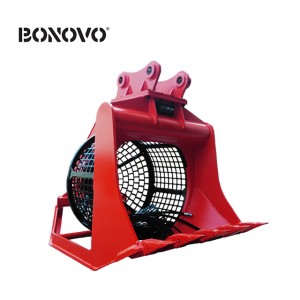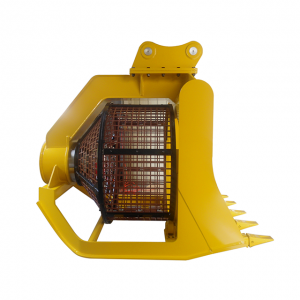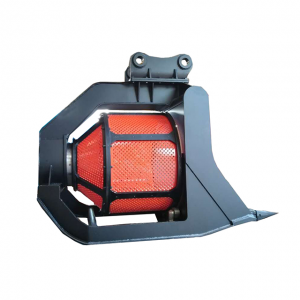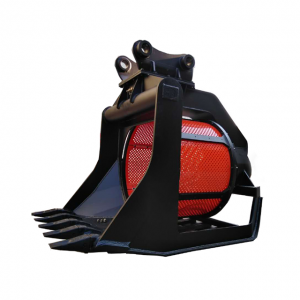 360 rotary screening bucket suitable for 1-50t excavators - Bonovo
Excavator ranger:1-50 tons
Working conditions: Separating Materials Like Construction and Demolition Waste, Top Soil, Turf, Compost Soil and Roots.
In order to achieve a more perfect fit, Bonovo can customize the size according to the needs of customers.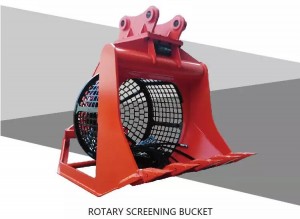 ROTARY SCREENING BUCKET
Bonovo Rotary Screening Bucket is designed to be tough and increase productivity. The Screening Drum is made of solid steel round tubular tines.It provides better sifting and material handling, making for a more efficient sorting process.
Bonovo Rotation Screening Bucket function easily sifts out soil and debris, by spinning the Screening Drum. This makes the sifting process faster, easier, and more efficient.Bonovo rotary screening buckets are the most versatile range on the market, designed to adapt to all kinds of machinery.  They are equipped with interchangeable modular panels to meet any screening requirements for the job.
Perfect for salvaging aggregates on construction and building renovation sites, selecting waste material on demolition sites, and separating natural waste at landfill sites, as well as loading containment cages and concealing pipes in pipeline work. This hydraulic rotary screening bucket could fit interchangeable screening net, which is available in varying sizes, and easy to replace bolt-on wear edges to reduce down time and maximise productivity.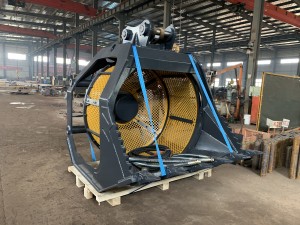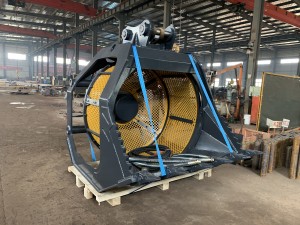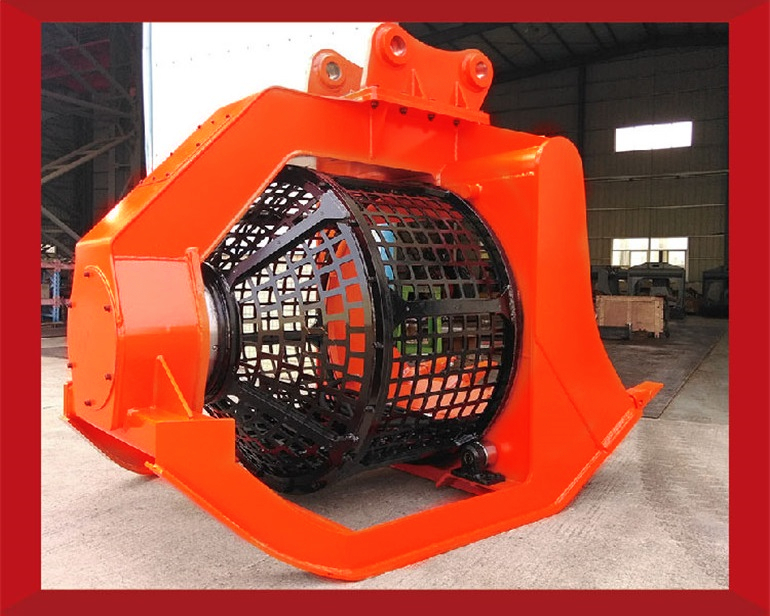 Commonly used tonnage parameters:
TYPE

MATERIAL

G.E.T

APPLICATION

Cleaning Bucket

Q345B & NM400

\

Applied to cleaning work in channels and ditches.

Skeleton Bucket

Q345B & NM400

Adapter,Teeth,Side cutter/




protector

Applied in integrating sieving and excavation




of relatively loose materials.

Tilt Ditch Bucket

Q345B & NM400

\

Applied to cleaning work in channels and ditches.

Rotary Screening




Bucket

Q345 & Hardox450

Adapter,Teeth,Side cutter

Applied in integrating sieving and excavation




of relatively loose materials.

NOTES: OEM or Customizable Manufacturing is Available